Skip to product information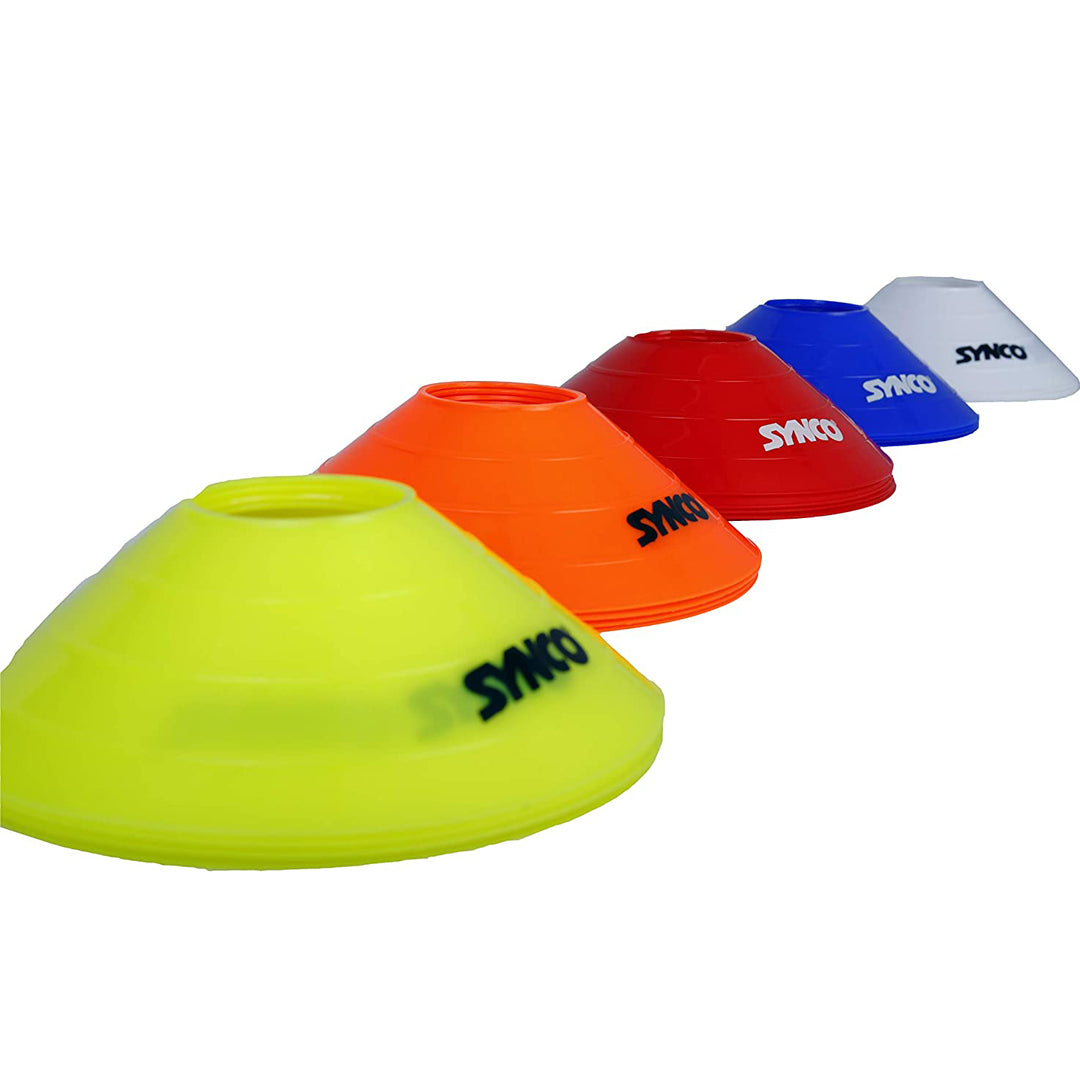 SYNCO Field Agility Marker Cones Used in Soccer, Cricket, Training in polyethylene (PE) Plastic for Sports Training, Traffic Cone - Set of 20 pcs (Size 2 inch)
Sale price
Rs. 599.00
Regular price
Estimated delivery:

Oct 02 - Oct 06

Free shipping on all orders over ₹1000
Synco Cones comes in a traditional bright color making them very visible and easily distinguishable on most surfaces and backgrounds. Ideal for sports training, outdoor games or construction themed birthday party decorations. Designed for use on any surface - grass, concrete, gym floors, cement, artificial turf and more. Perfect for training in sports and driving or simply blocking off parking and danger areas.
Durable Material: the soccer cones are made of soft polyethylene vinyl, lightweight and practical.
Portable & LIGHTWEIGHT : it is easy store and transport. Cones are stackable for easy carrying from place to place.
About this Product.
set of 20 pcs Light weight soft cones Multiple colors are great for drills stations,

field boundaries, or kids games! Improve speed in changing direction

Product Size: Standard 2 Inch Height

Easily mark off a playing field with bright, visible colors. Designed to be safe and unique

Package Includes Set of 10 Saucer Cones In five different Color. Also available In Set of 20
About Synco
Synco is the brainchild of Sporting Syndicate Pvt. Ltd, recognized as the no.1 Sporting Goods Manufacturers and Exporters of India. With over 50 years of experience delivering top-quality, technologically-advanced Sporting Goods to brands all over the world, the company now takes a step to direct Synco to its own journey.
Synco's purpose is to promote the intense joy that playing Sports provides. We understand how Sports can have a positive impact in an individual's life and so we focus on making top level Sporting products on which our customers can rely on, for Quality, Commitment and Drive.
Contact for Bulk Enquiries