Skip to product information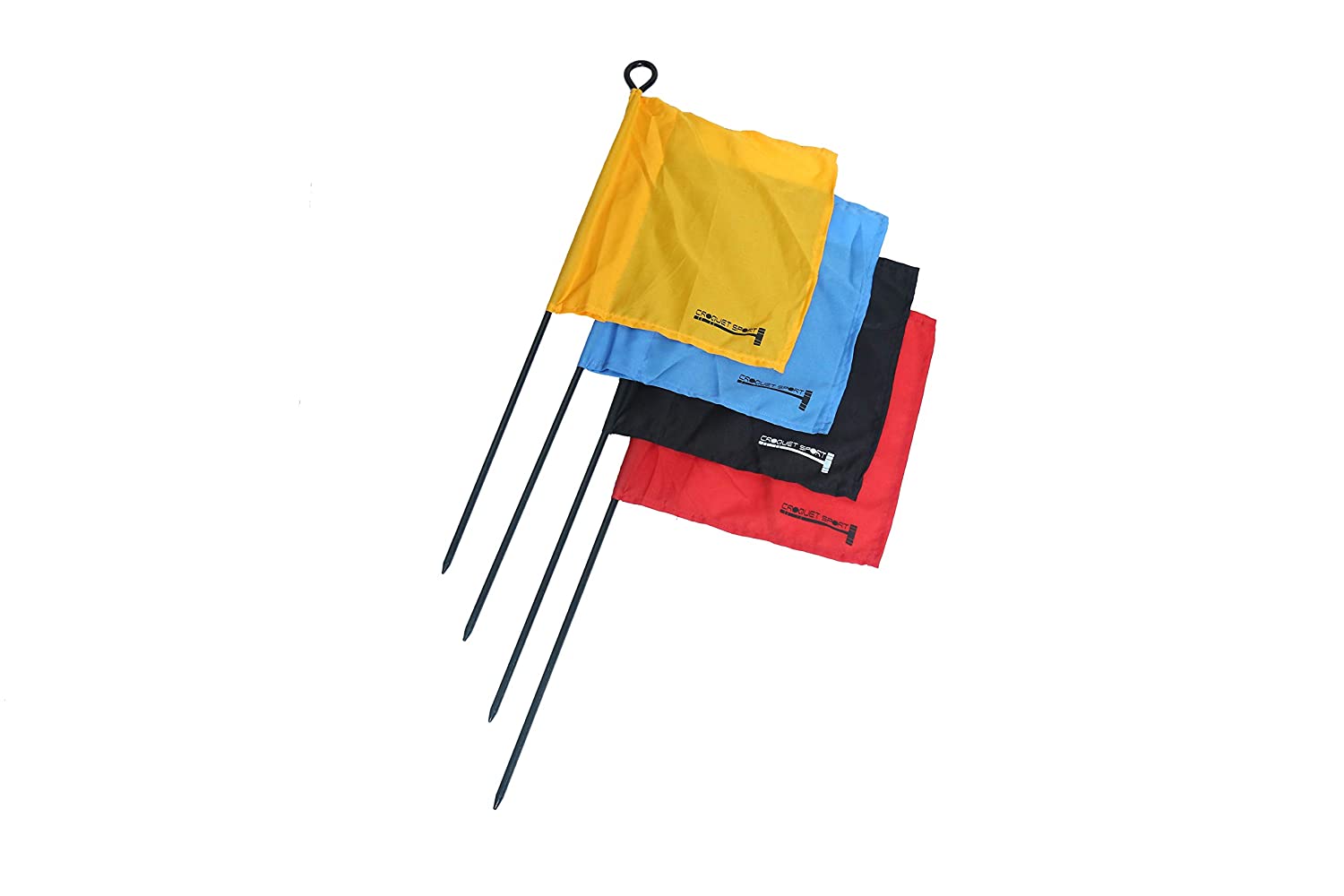 Synco Croquet Sport Elite Croquet Set 4 Player, Elite Set with Croquet Balls and Accessories (38 Inch), Perfect for Lawn, Backyard, Parks and Gardens for Fun, Party and Family Games.
Regular price
Rs. 12,019.00
Sale price
Rs. 12,019.00
Regular price
Estimated delivery:

Dec 11 - Dec 15

Free shipping on all orders over ₹1000
Brand: Synco Material: Wood Colour: Natural Wooden Item Weight: 20 Kilograms Item Dimensions LxWxH: 99.1 x 20.3 x 25.4 Centimeter
4 solid English Ash mallets with protective brass rings and octagonal hand crafted English Ash handles; 2 – 97cm (38") Mallets with 23cm (9") x 8cm (3") Ashwood Head 2 – 87cm (34") Mallets with 23cm (9") x 8cm (3") Ashwood Head

4 primary colour composite croquet ball for long life and durability of the game

6 Steel club hoops with carrot at the bottom gives a professional look to your croquet set (16mm diameter) 51cm (20") high, 10cm (4") wide, dipped to 21cm (8") to leave playing area 30cm (12") above ground.

1 Hoop "smasher" mallet with rubber head (important as the rubber protects the hoops. set also contain hoop drill to dig the holes in ground . 4 all weather Corner flags with steel rods are also provided . 4 Colored croquet clips provided in the set

1 Hardwood Centre peg . whole elite set is packed in durable and long lasting croquet bag
About Synco
Synco is the brainchild of Sporting Syndicate Pvt. Ltd, recognized as the no.1 Sporting Goods Manufacturers and Exporters of India. With over 50 years of experience delivering top-quality, technologically-advanced Sporting Goods to brands all over the world, the company now takes a step to direct Synco to its own journey.
Synco's purpose is to promote the intense joy that playing Sports provides. We understand how Sports can have a positive impact in an individual's life and so we focus on making top level Sporting products on which our customers can rely on, for Quality, Commitment and Drive.
Contact for Bulk Enquiries